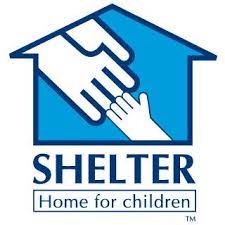 KUALA LUMPUR, December 10, 2021 – The Memorandum of Understanding ("MOU") has been signed between Koha Digital Sdn. Bhd. ("Koha Digital") and Shelter (Home for Children) ("Shelter") on Friday, December 10, 2021, at Plaza Arcadia Desa Park City. The MOU was signed with Mr. Chris, General Manager of Shelter. According to Koha Digital, Shelter is actively collaborating with Koha Digital to help Shelter in raising their donations. It has been one of the main objectives of Koha Digital to pledge RM 100 Million to charity.
To achieve this objective, Koha Digital took an initiative step by offering a comprehensive platform to any Co-operative Society and Non-governmental Organisation ("NGO") that wants to utilise it to advertise their organisation while also raising funds. Although the platform is for online will writing, Koha Digital provides a one-way platform where users can plan and at the same time donate directly to any Co-operative Society or NGOs, in this case, Shelter.
"We are very excited as we are also developing our website to have our own section of estate planning so this came in very timely because when you have a legacy giving section, you need to work with an estate planning company or agency, in this case, Koha Digital, so that was the reason why Shelter is collaborating with Koha Digital. It's also good, in the sense that it is not widely publicized so in a way it will help create awareness to the public about the need to have estate planning", says Mr. Chris, General Manager of Shelter.
About Shelter (Home for Children):
Shelter is an NGO that shelters children who have suffered from abuse, neglected, or abandoned backgrounds and is supported mainly by the public. Therefore, Shelter value the importance of updating their supporters on their children's progress and milestones.
For more information, go to: https://www.shelterhome.org/
About Koha Digital:
Koha Digital is a next-gen fintech platform for legacy planning. Our comprehensive solution fosters trust and engages people throughout their life journey by providing integrated education sharing, innovative personal financial health and legacy planning, charitable distribution of wealth after death, and personalised video or letter messages to their loved ones. Our goals are to encourage everyone to plan their legacy for the inevitable event with ease and clarity, to maintain family harmony, and to encourage charitable giving to social causes. For more information or to plan your own Will, go to https://koha.digital.