Project Descriptions
Who we are:
Shelter Home for Children, a registered welfare organization, was set up in June 1981, guided by the vision of providing 'at risk' children a safe childhood and a future by protecting, guiding and healing them by building strong communities and loving families.
Providing care for abused, abandoned, neglected or at-risk children through our residential homes, counselling, therapy and other services
Raising public awareness on child abuse/protection, parenting and youth issues, and equipping individuals with relevant skills to detect signs of abuse and to take action.
Shelter currently has 3 homes in and around PJ and KL:

Shelter 1 – for children ages 4-12 years old
Shelter 2 – for teenage girls ages 13-18 years old
Shelter 3 – for teenage boys ages 13-18 years old

Shelter also conducts community projects whereby we provide food aid and basic necessities to underprivileged families in and around the Klang Valley.
Our Needs:
To help teach – tuition, living skills, computer lessons, sports/games, arts and crafts, music and dance, floral arrangements, tailoring, cooking/baking or hairdressing
To provide a service – medical, dental, optical, spring cleaning, gardening, repairs/maintenance including electrical products, air conditioners, house wiring, transport, hairdressing, groceries or laundry
To help organize – fundraising efforts, PR events, advertising campaigns, outings/recreations or camps.
All donations to SHELTER are tax exempted (LHDN/01/35/42/51/179-6.3700).
Send us an email to (office@shelterhome.org) or Whatsapp us at +6011-2611 0663 with your full name, IC number, address, and mobile phone number together with your bank transaction slip after you have donated so that we could post the receipt to you. The IC number is a requirement from LHDN. Please do notify us if you do not get your tax exempt receipt. The following are the few channels you could use to donate to us:
DIRECT BANK IN Standard Chartered

Account number: 7941 4513 1406

CHEQUE addressed to "SHELTER HOME FOR CHILDREN"

Please mail the cheque to: P.O. Box 23, Jalan Sultan, 46700 Petaling Jaya, Selangor.

PAYPAL kindly refer to Shelter's website
CASH directly to the HQ:

Address: No.9, 1st Floor, Jalan Barat, 4600 Petaling Jaya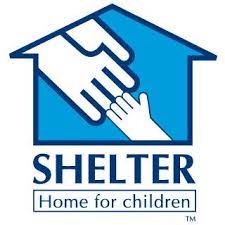 Mr Chris

(+603)-7955 0663

office@shelterhome.org

Tax Exempted: Yes

Shelter Home for Children, No. 9, 1st Floor, Jalan Barat, 46200 Petaling Jaya, Selangor, Malaysia

Year Established: 1981

https://www.facebook.com/ShelterHomeMY/

-

-

-